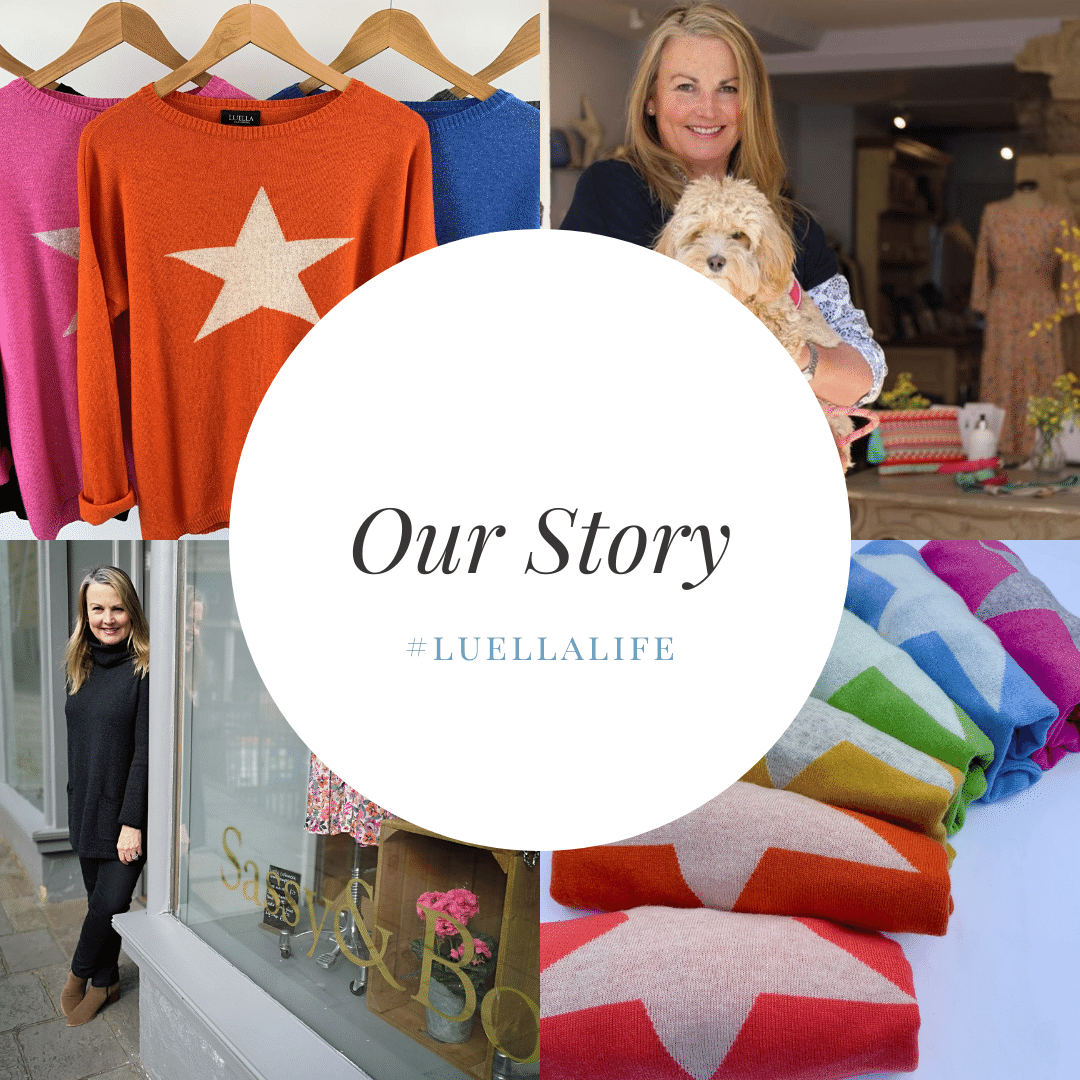 After almost a decade as an independent fashion retailer, Alison Townshend had a vision: to create a retail brand that specialised in unique knitwear collections, combining the highest quality cashmere blend yarn with accessible prices.
Luella was born out of Alison's personal experience of running her own boutique. Listening to her customers and recognising the difficulty in finding them fresh, flattering knitwear, she set about bringing a design team together to create stylish monthly collections.
Alison travelled to Italy, in search of the very best yarns and textiles. Those first months were hard but great fun. She spent time connecting with other independent retailers to find out what their customers really wanted, and interestingly, the feedback turned out to be very similar.

This first-hand experience means Luella is perfectly positioned to offer beautifully-designed collections that are on-trend and timeless. Today, Luella is synonymous with luxuriously-soft knitwear, as well as in-season Italian linens, beautifully patterned cotton shirts and flattering, wear-everywhere dresses.

Inspired by uncomplicated happiness, we create bright, colourful collections that have wear-forever appeal. We know colour can change your mood and bring joy to your day, so we always design plenty of new vibrant styles and feel-good prints.

Looking good shouldn't cost the earth, which is why we work hard to find the perfect sustainable fabrics, helping you to make a difference to your wardrobe and the environment. Our journey to sustainability is ongoing, but we'd love for you to be a part of it. Read more about sustainability at Luella here.

Everything we make is easy to care for, wonderfully durable and made to last. Now an internationally recognised brand, we pride ourselves on bringing colour to women everywhere, every day.
Love from Luella x
Covid-19 Update
The impact of the pandemic means that businesses, including ours and those of our stockists, will find it may take some time to return to normal. As a brand, we recognise that we need to support our stockists in whatever way we can. So, whilst we would love you to shop online with us, we'd also like to encourage you to visit your local independent boutiques and to buy Luella from them, too. Brands like ours need the high street to be strong and vibrant in every town. The retail experience at Sassy & Boo, and in many of our stockists' stores around the country, isn't just about buying, it's about connecting with people and helping to foster a sense of community, and with your help, we'd like that to continue.
To locate your nearest stockist please email your postcode and the product you're looking for to info@luellafashion.co.uk and we'll locate the closest shop to you. We will send you their contact details and let you know if they have or can order in, the product you'd like to buy.